Kitchensurfing: Design, UX, Brand
Beginning in 2014, I took on the full-time role of Director of Design at a young startup called Kitchensurfing. The company uses technology, a cadre of culinary talent and a powerful operations model to provide affordable home-cooked meals, prepared in-home by a chef for as few as two people.
My role at Kitchensurfing is to evolve both our product design practices (UX and visual design) as well as look for opportunities to evolve both our understanding of our customer and our brand, in particular our visual identity.
My areas of responsibility include:

> Executive stakeholder for UX, visual design and brand identity, and customer insight;

> Growing and mentoring the design team responsible for our first native iOS app, holistic cross-platform and responsive web product framework, several significant product pivots and customer acquisition initiatives;

> Ethnographic research, persona and customer development (read an article I wrote about the process here);

> Service design for the in-home dining experience;

> Spearheading marketing initiatives including creative brief writing, planning, art direction and execution for brand videos, lifestyle and food photography and marketing collateral;

> Brand evolution for digital and print including visual style guide, logo redesign and messaging and tone ideation;

> Fostering a creative company culture through cross-disciplinary workshops and event direction connecting the creative community and our chef network (ex. Creative Mornings, Artifacts "Eat").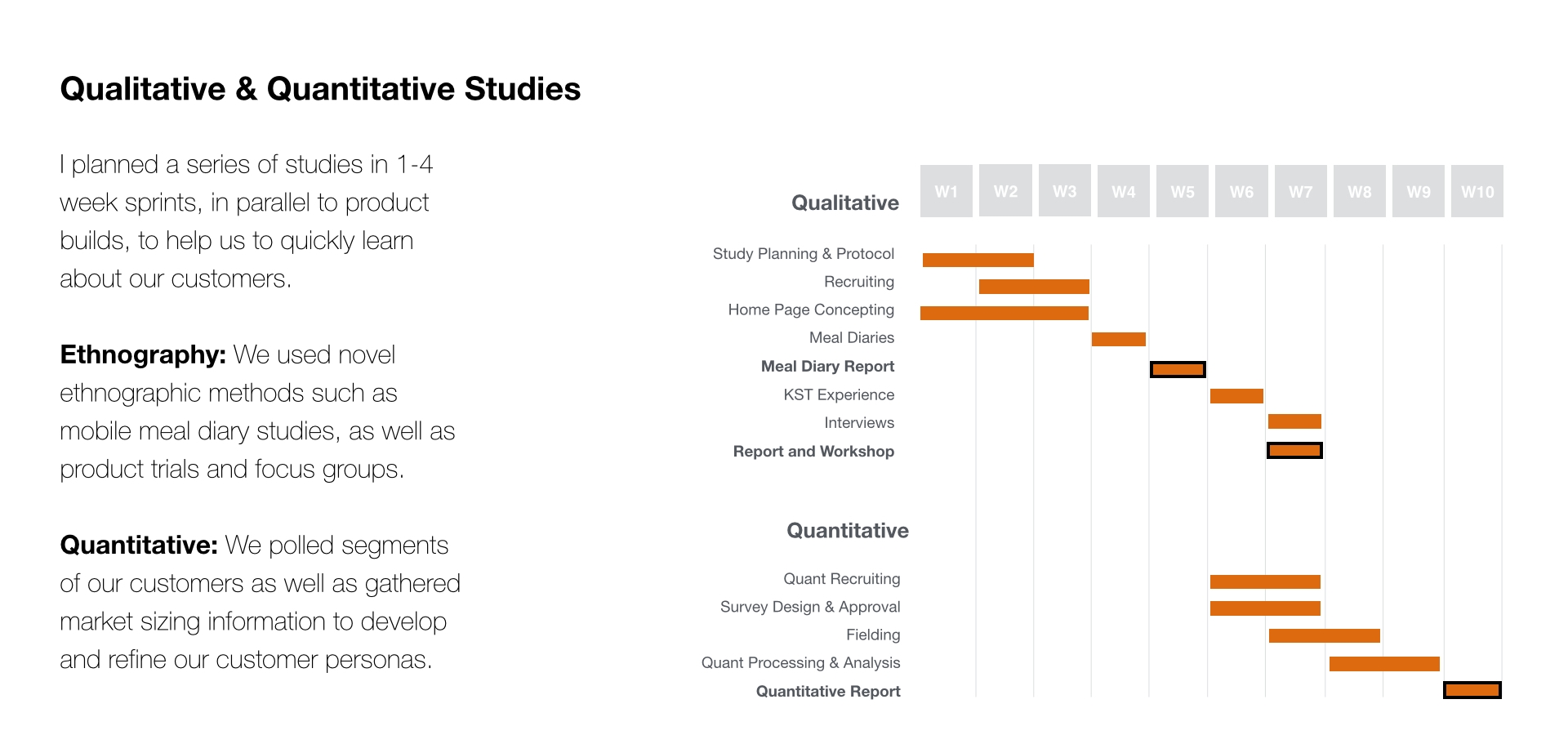 https://vimeo.com/140787667